Makers of gear legs for experimental aircraft since 1969!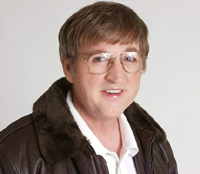 Langair Machining, Inc. is owned and operated by Harmon C. Lange. Harmon has been making Tailwind type landing gear since 1969. The business got a new home in Wausau, WI. in 1974. It was there that Harmon began a small machine shop.

In 1995 Langair Machining, Inc. moved to its present location in Warren, Oregon, 25 miles NW of Portland.
Harmon built his first airplane in Wisconsin and flew it for the first time in 1970. It was a V-tail Davis DA-2A. (N6771)

Harmon's second homebuilt airplane was an RV-4 (N683RV). Harmon flew it for the first time in June of 1989.
Harmon's third completed homebuilt, the RV-6A, N164ML, was completed in July of 1998, just 10 months after starting the quick build kit.
Harmon's newest homebuilt, the RV-8A, flew for the first time in November '02. It has the latest equipment including the FADEC System for the Engine control and an EFIS Instrument Panel.

Instructions on how to get your Nose Gear updated to comply with Vans Service Bulletin SB-07-11-9