Langair Machining, Inc.
Harmon built the Davis DA-2A (N6771) in '69-'70. It was built from plans, is an all metal airplane, and carries one passenger. The empty weight is 721 lbs. Harmon flew the Davis for the first time in June 1970. That summer was the first year that the EAA held itís convention in Oshkosh Wisconsin. He received an award from EAA during the show for outstanding workmanship, and it was featured in Sport Aviation September issue 1971.

Harmon flew the Davis from Merrill, Wisconsin to Texas and back a number of times in the 70's and 80's. Back then it was considered quite a speedy little airplane cruising about 125 mph on a Continental 85 engine. It was also very efficient to fly, burning only 5-6 gallons of fuel per hour.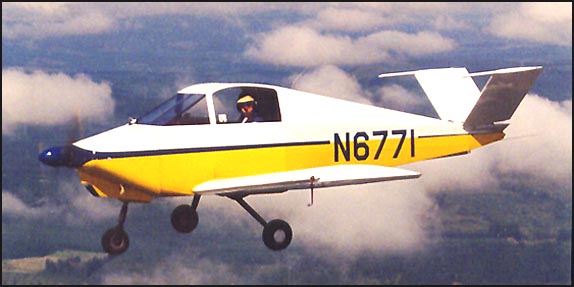 Langair Machining, Inc.
33094 Church Road
Warren, OR 97053

Office (503) 397-1478
Fax (503) 397-1498

Email: harmon@langair.com
---
Photos This Page By: Ellie Hussong
Copyright 1998-2006 © Langair Machining, Inc.
All rights reserved